Great Design Will Attract Your Target Customer
And Help Your Business Grow
"Design is not just what it looks like and how it feels.
Design is how it works."
Steve Jobs
Triggerfish is a boutique design studio, established in 1988.
The company has created successful designs for companies both international and local.
Triggerfish design studios specializes in digital design in the 2D and 3D realms. We create fantastic & User Friendly Responsive WordPress websites.
Affordable Professional Design
Contact us for a quote
We study your Brand, your Market and your Customers.
We then design a user friendly website that will attract your target customers.
We build our websites on top of the WordPress platform and we never use templates. Your website will be unique, We Guarantee It.
Our websites are professional, but affordable. Contact us for a quote and questions...
Our hosting services are customized for WordPress websites. We have a low quantity of websites on our servers, allowing for each website to get access to full resources of ram and CPU. What does this mean to you, fast page load times, very important with Google search, and new users... staying on your site.
Our servers are high security and we have a spotless record. When talking about downtime, well we haven't had any.
Our professional hosting plans include unlimited emails and a SSL certificate.
Branding & Graphic Design
What does your brand say? It is vital for your company to have a solid brand & logo. Serious thought needs to go into all aspects of your logo, including colour, shape and how it can scale.
We can design or redesign a logo that will be classic and attract your target market.
Nicole Renwick,
Past Executive Director of the Memorial Society of BC
"Don was just wonderful in creating our website. Our old site of nearly 20 years was completely outdated with pictures and software no longer supported.
I think that our site was the greatest challenge Don has ever had to deal with. He did a wonderful job with the superb graphics, the user friendly presentation and the use of our site.
Most of all, I would like to bring to your attention that I am a senior (in age) and that Don was very professional with the patience of an angel. There are many of us out there still that have difficulty understanding the new technology. Don explained it well, again and again, had to work from old software and bring it up to date.
I would strongly recommend Don to anyone that would require any website or maintenance. His "after care" is also very good. He is efficient and can be reached at any time. I greatly appreciate his work, support and charges which were very reasonable. I plan to add to my site and I am very confident that Don will be up to the task.
What more can I say except visit www.memsoc.org"
Michelle Blaksic
Owner / Administrative and Marketing Manager R&B Plumbing & Heating Ltd.
"Working with Don, is easy. He's professional, and highly technical, but not so much that he's become snooty. He still can relate to the person who doesn't get the web lingo (which is ALWAYS changing) He patiently explained things like "responsive" in a very visual way that made it easy to understand. And now that I understood it, of course I had to have it!
When it came to building the site, changes and working out bugs, he responded quickly and effectively. He broke what seemed to be an overwhelmingly large job into manageable pieces and then kept on a schedule that kept me on a schedule!
He not only builds great sites, but he also thinks about the SEO side of things and makes sure it will do what you need it to. In our situation we were faced with a bad SEO history that would've been carried forward to our new site, rendering it virtually useless since with our old rankings no one would ever see it. Without being asked to by us, he discovered the loss in rankings, researched solutions, and took action to make sure our new site would not be tied in with our old in any negative way. The result is a new site with rankings already approaching our past levels. That is integrity surpassing what we expected.
Another benefit of working with Don is that he likes to surround himself with a like-minded business network. Ask him for a referral.
Like his websites, Don is Fully RESPONSIVE. Responsive to the customer needs, to the most current web industry trends, and to the purpose of the site he's been asked to build. We would definitely work with him again.
Eric O'Donnel
Past Dean of Madrona School
"Hi Donald.
The site is amazing. I just want you to know that I am delighted beyond measure by your work.
But I wanted you to know how refreshing it is to see the effort and intelligence you put into giving us this new look."
Best.
Alexandra Harrison Catchpole
Madrona School
Hi Donald,
Wow, what a Canada Day treat! I think the website looks great, thank you so much for all the work you've done. I especially love the simple, streamlined styling and organization – and the pictures!"
Lily Andersen
Jeweller/Entrepreneur
"Triggerfish Design helped bring my vision to life with a professional looking, fully optimized, stylish and easy to navigate e-commerce website.
Don's talent and strategic planning made this process painless and we were able to work through challenges with ease. I am forever grateful for his patience with my manic artist brain and highly recommend Triggerfish for any website design projects for entrepreneurs entering the marketplace.
His design and professionalism are second to none"
Lisa
Giving Gifts/Madrona School
"Love the website!
Thanks for doing such a great job!!!"
"Don Gillard of Triggerfish was a pleasure to work with in getting my company Pixie Dust Painting up and running online. Don was professional from the first meeting- and I would recommend his company to anyone interested in having a fantastic website. Don was able to take some simple artwork, and transform it into my online world- and took all my suggestions and implemented them as best he could. Don used the latest technologies, and it baffled my mind as to how fast this industry is changing- and he is part of that change. My website is unique simply because it promotes my fun and happy approach to the painting and colour industry- and when I said I needed more "sparkle" on the website, Don knew exactly what to do. Don was able to add a flash animated Pixie Dust for that extra special touch. Blogging was another feature of the website, I talk of colour and painting on a regular basis, and Triggerfish was able to give me a professional blog right in my website- that is directed to hit all the social media sites. Triggerfish is a company that you would want to deal with simply because they take the worry out of the website, and handle everything. Bravo to Triggerfish, simply excellent. "
Sandy
EZ Dock / BoatDocksCanada.com
"Thank you so much for everything that you have done for us!!"
Dale Stewart
Home Builder
"Don was great to work with, he's a talented guy with good ideas. He listened to me and I'm very happy with the result. Don was very professional, creative, helpful and inexpensive, how can you improve on that!!
His price was sharp too. I wouldn't hesitate to recommend him to anyone, anytime."
Nancy Spencer
Lacqit Nail Products
"Donald continues to surpass my expectations with his expertise for Graphic and Website design. His easy going work attitude and excellent knowledge of the field of work he has chosen, clearly shows that this is his true passion. It is always a pleasure to do business with Donald."
"My experience working with Triggerfish was a very positive one. Don Gillard was very professional and very pleasant to deal with. He laid out a time frame schedule and completed the project ahead of schedule. Communication between Triggerfish and my self was very good during the construction of the site. Overall it was an excellent experience and I would recommend Triggerfish for your website design or needs."
Brittany
Kind Bites - Gluten Free Baked Goods
"Triggerfish Design has come up with a wonderful logo and design for me, and my cards are beautiful. They are simple, professional, and they look like I feel about this endeavour:
And so my business cards are wonderful and I can't wait to start handing them out to all the wonderful people in my life who want to start eating quality vegan and gluten free treats. Because one mini cupcake that makes you feel like a million dollars is worth more than one hundred manufactured cookies that cost ten cents each. Your waistline will thank me too. "
Touch an image for more information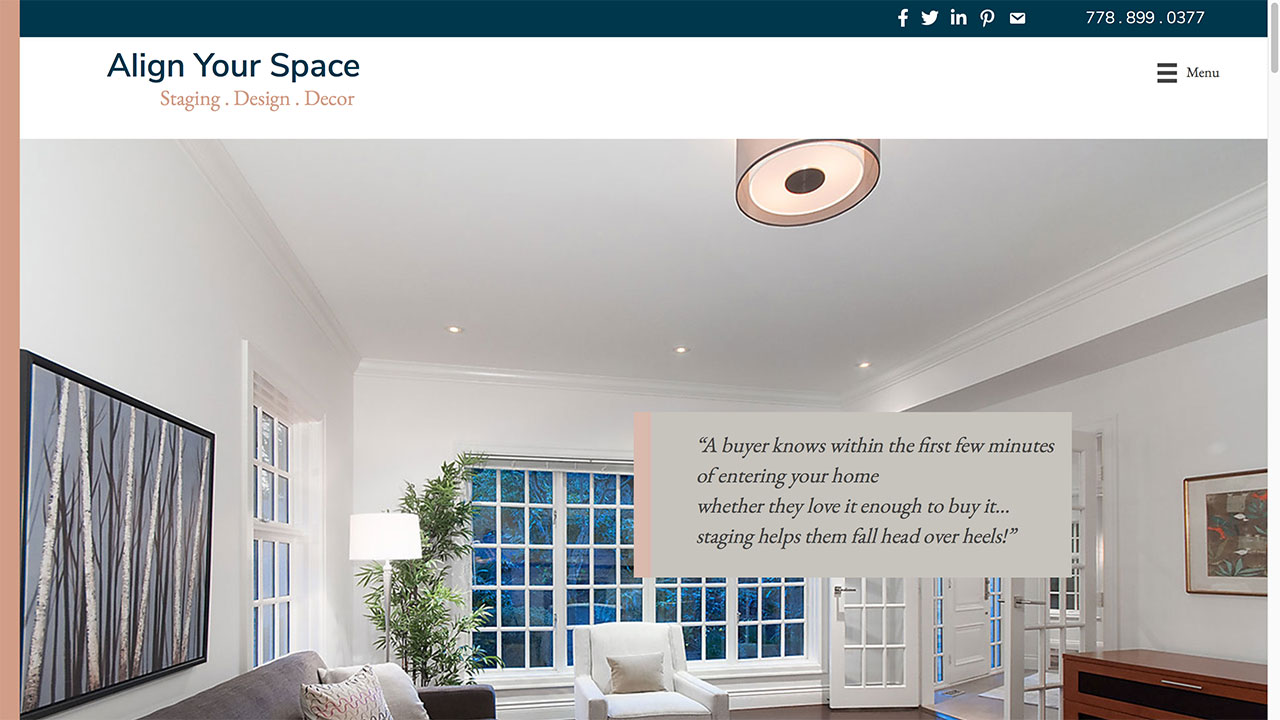 Align Your Space
Our task was to change a 10 page website into a one page website with style. We worked closely with Virginia to create an aligned space.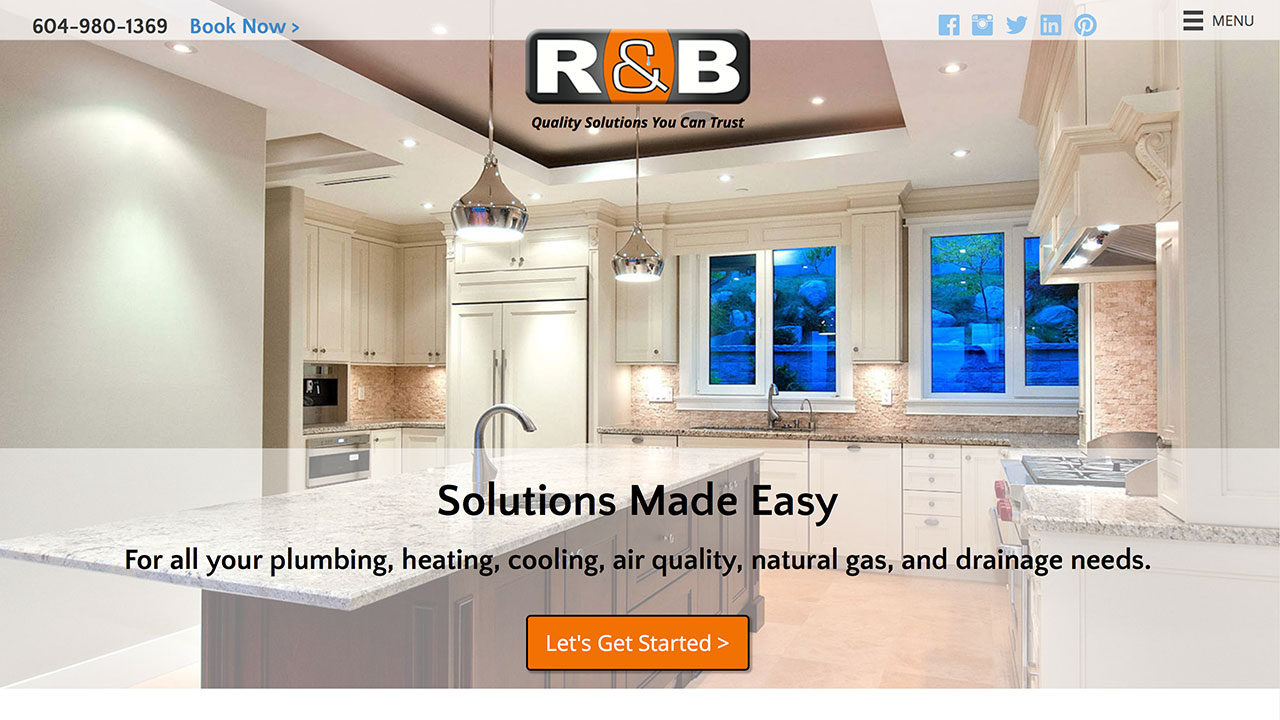 R & B Plumbing & Heating
We reduced R & B Plumbing's new website from 100 pages down to 30. We also gave it a more inviting look and easy user interface.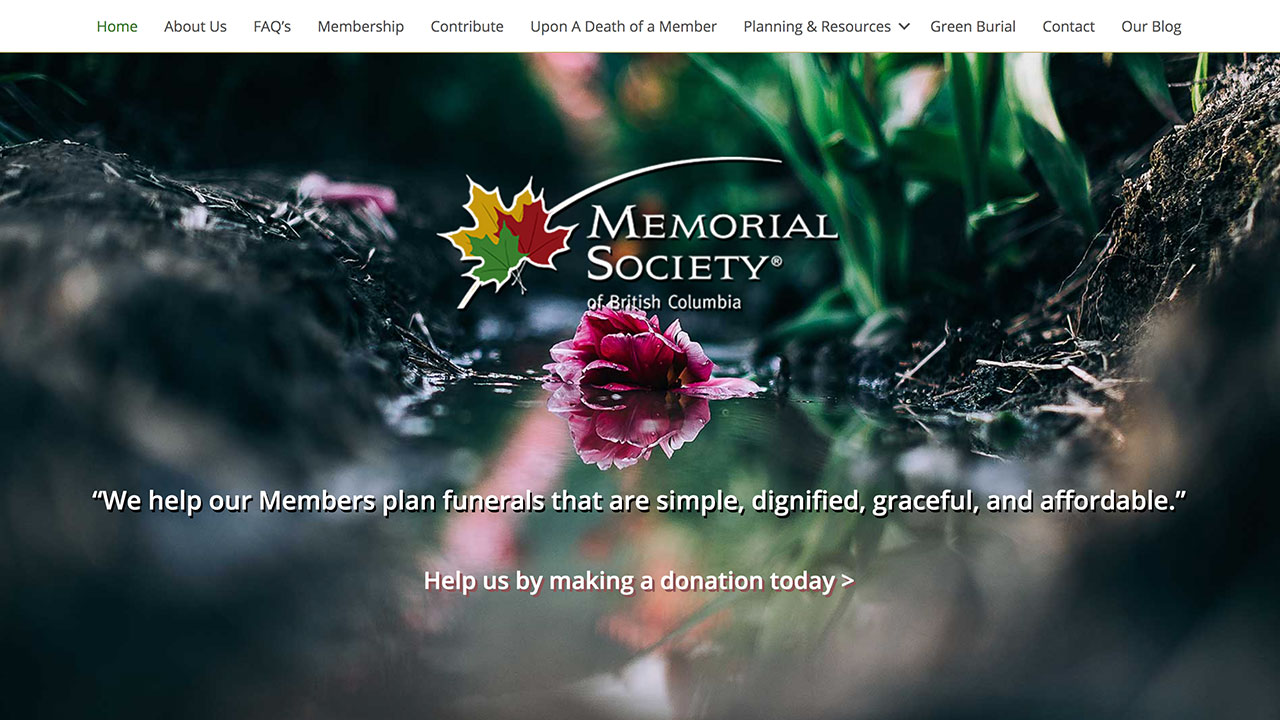 Memorial Society Of BC
Our task was to create a simple website that would be easy to navigate and understand for all ages. The Memorial Society Of BC is a fantastic service, that helps people and gives them safe & fair pricing during difficult times.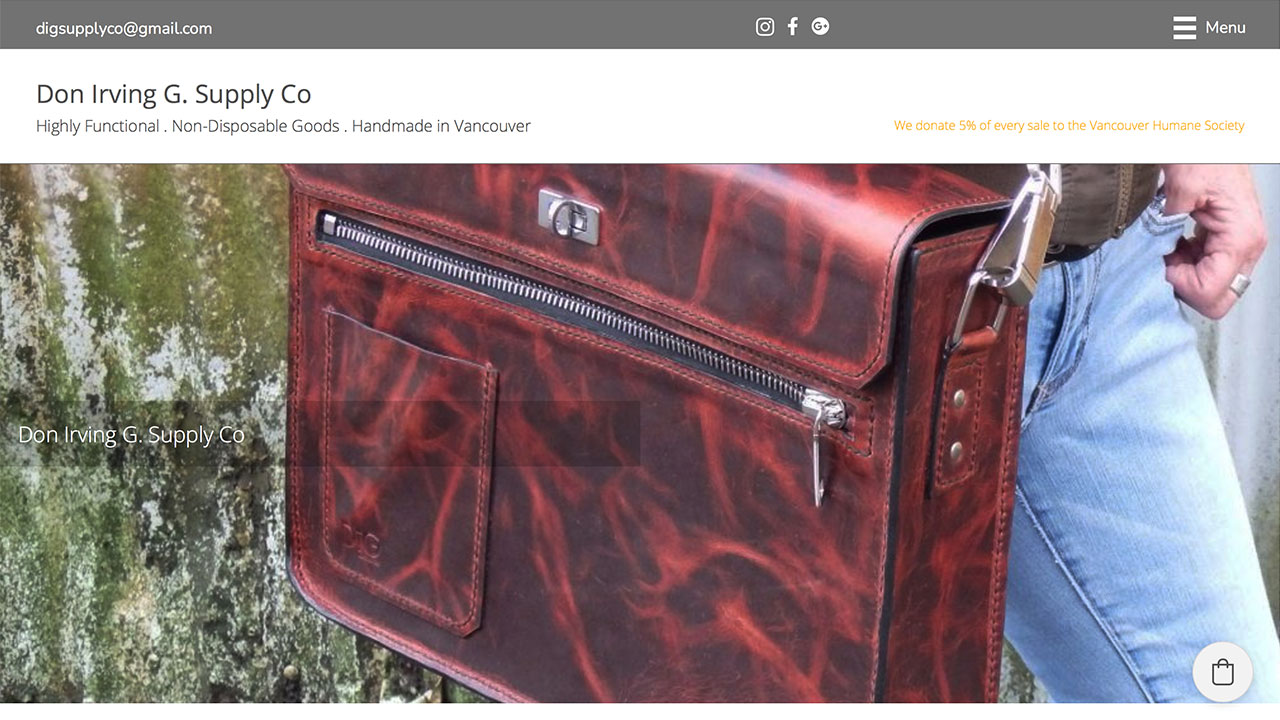 Dig Leather Co
We created a new and simplified website for Dig Leather Co. 
What was a complicated and 20 page website, is now a simple 1 page website with an E-Commerce component. This allows the customer to easily find and order what they want.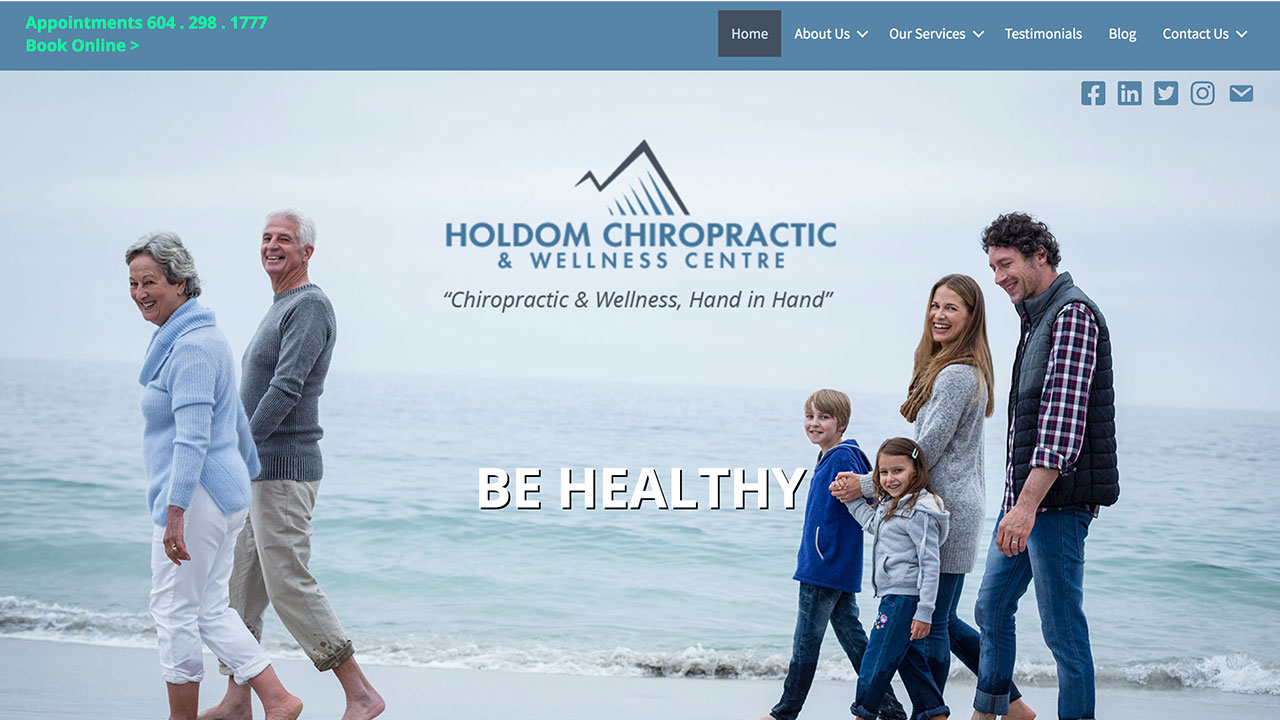 Holdom Chiropractics & Wellness Centre
A new friendly and inviting website. The goal was to attract customers that are a little worried about going to a chiropractor.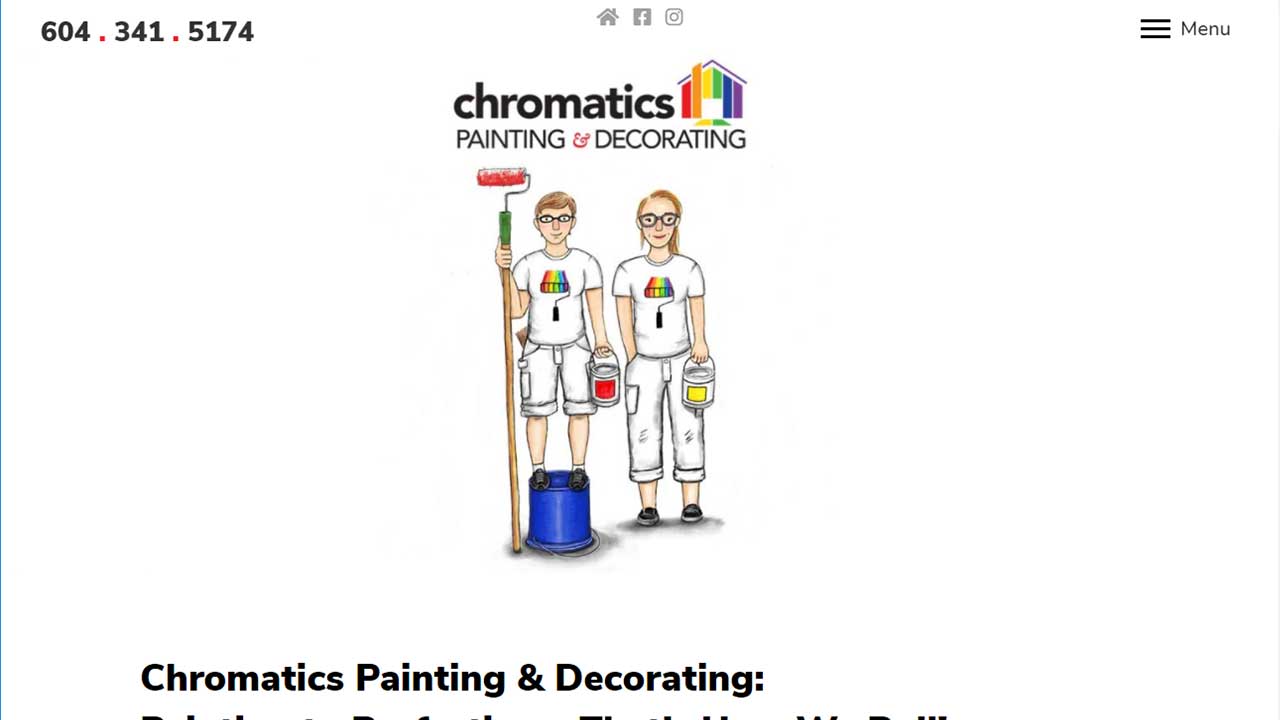 Chromatics Painting
Chromatics Painting & Decorating was a fun website designed to attract a client that appreciated Kerry's humor and professionalism.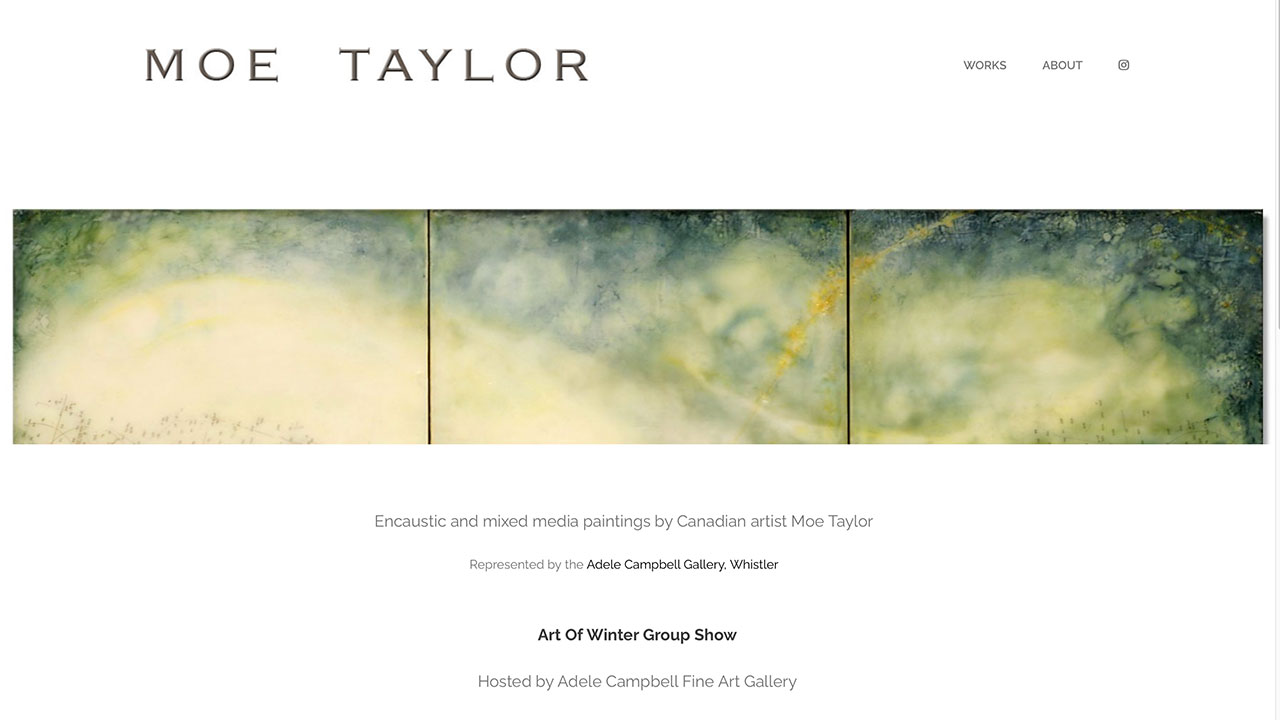 Moe Taylor Artist
Moe Taylor is a successful Encaustic artist. Moes works have sold all over the world. I wanted to the website to be in the background, and make it all about the paintings.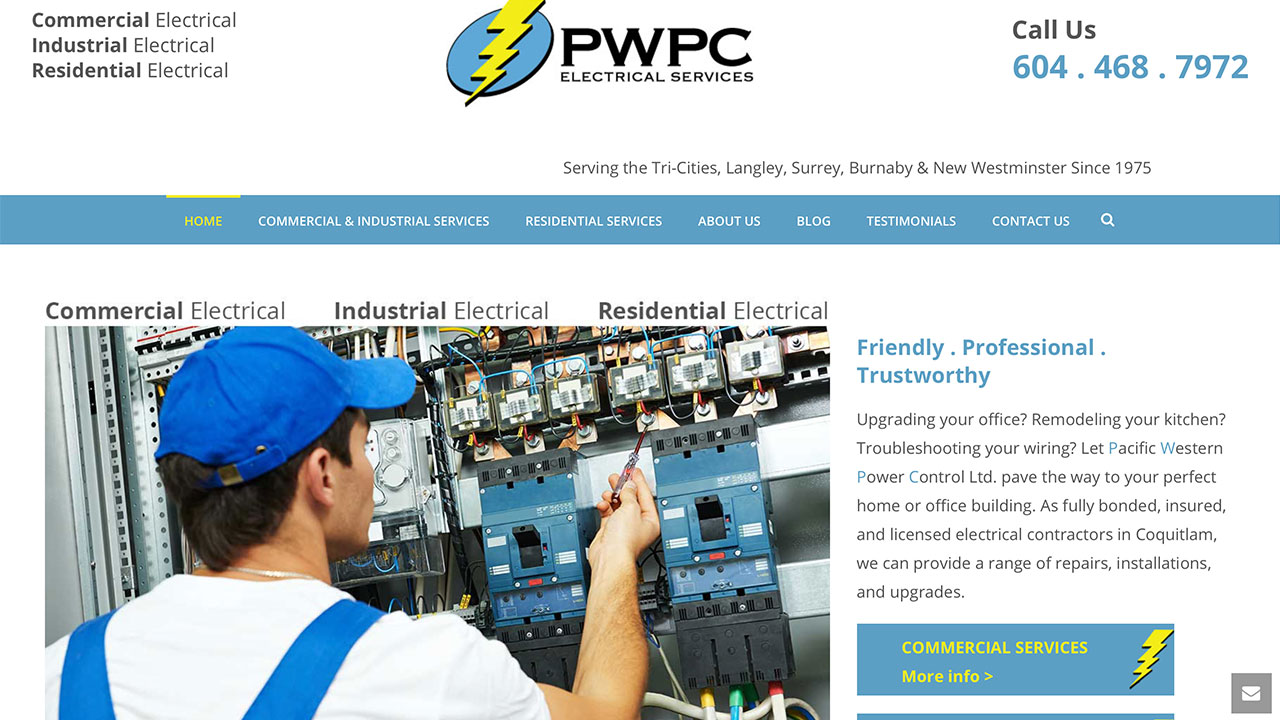 PWPC Electrical Services
A website create to inform and attract new clients was created for PWPC. Michael and his dad are great clients and fantastic electricians.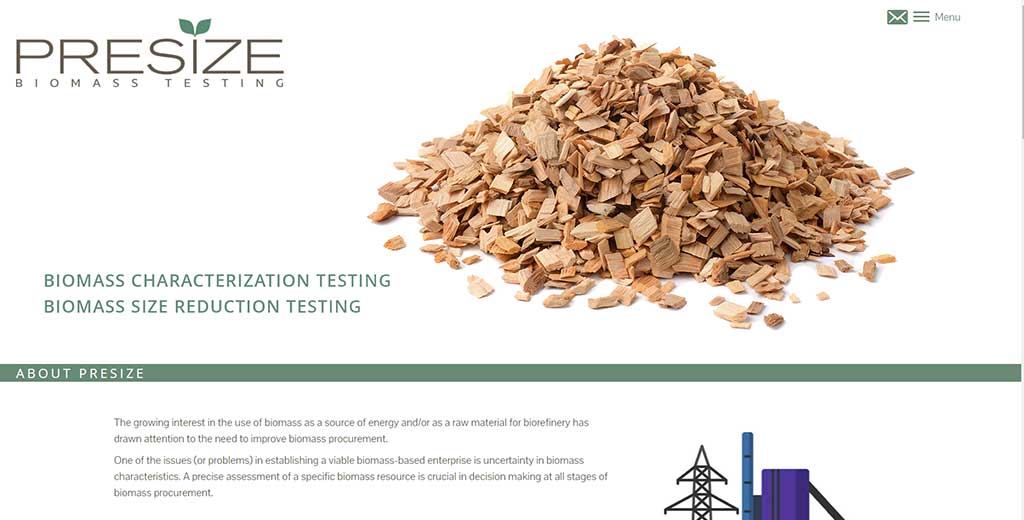 Presize Biomass Testing
We created a simple to understand website, that is a very complex industry.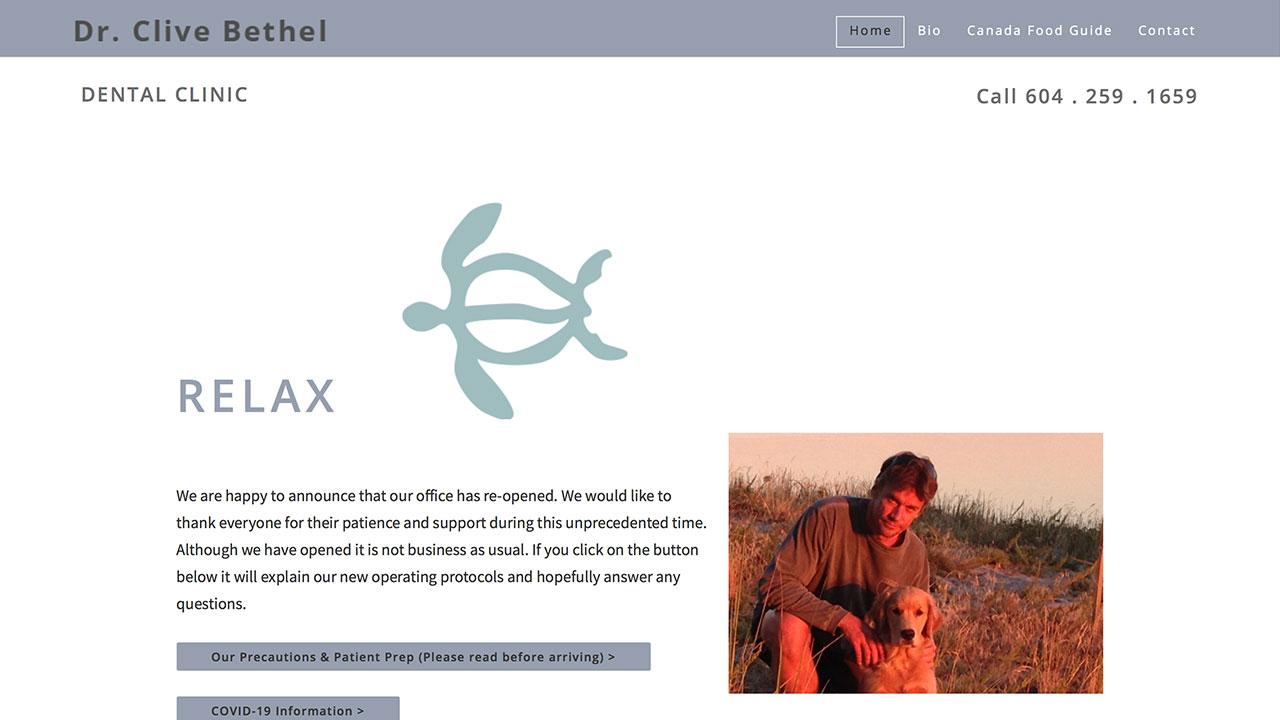 Dr. Clive Bethel
Dr. Clive is an amazing dentist that is both gentle and presise. With someone like me with a bad gag reflex... Dr. Clive makes the experience calming.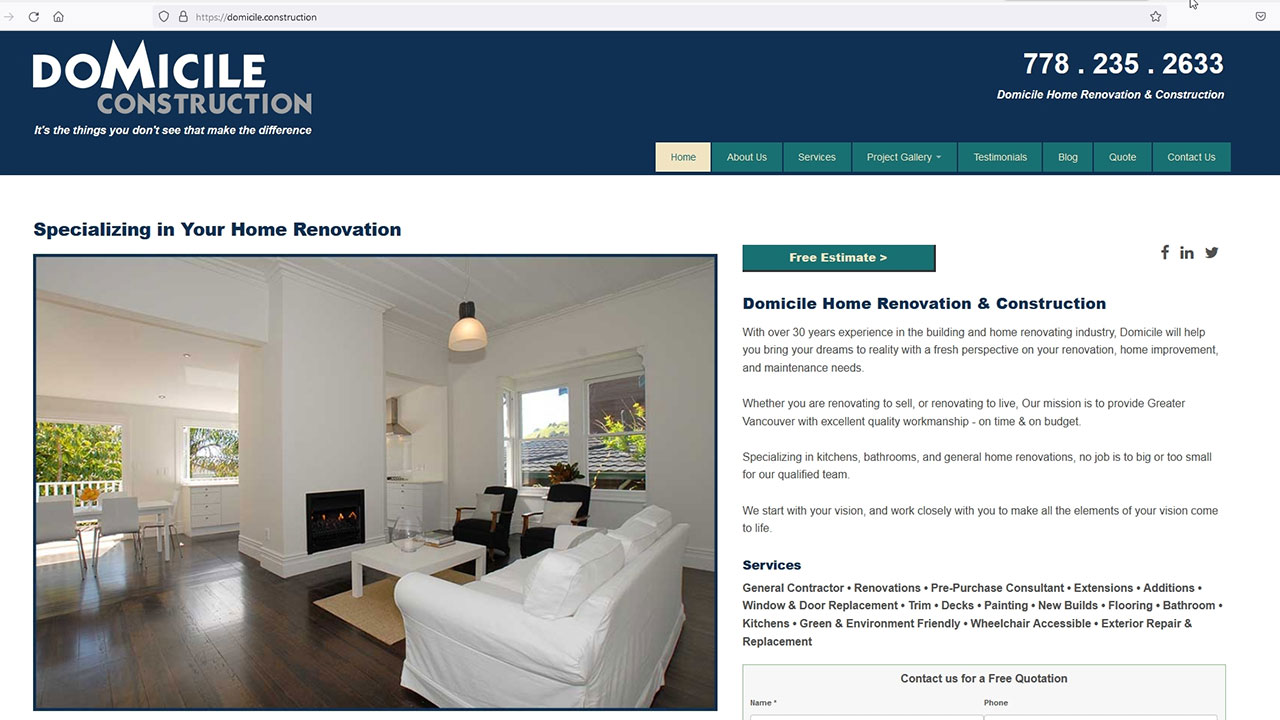 Domicle Construction
Richard is a fantastic renovator and a great guy to deal with. With over 30 years experience in the building and home renovating industry, Domicile will help you bring your dreams to reality with a fresh perspective on your renovation, home improvement, and maintenance needs.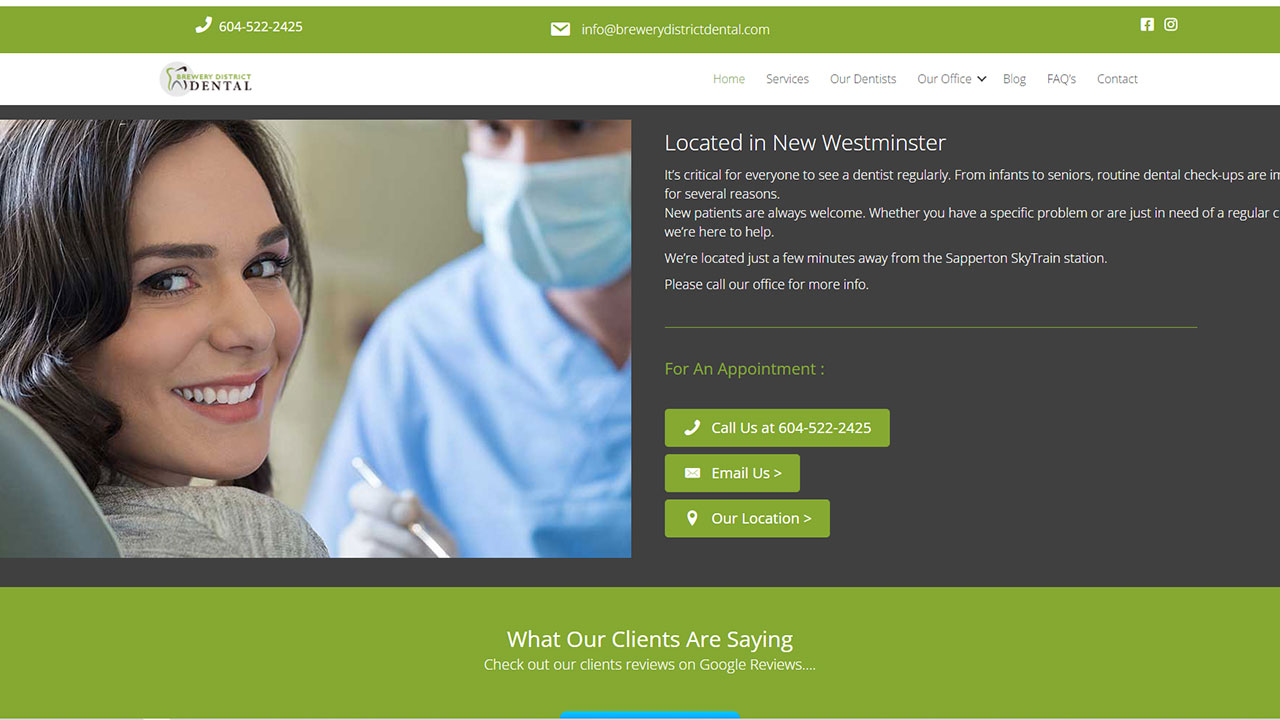 Brewery District Dental
Our third dental website. Brewery District Dental is located in New Westminster.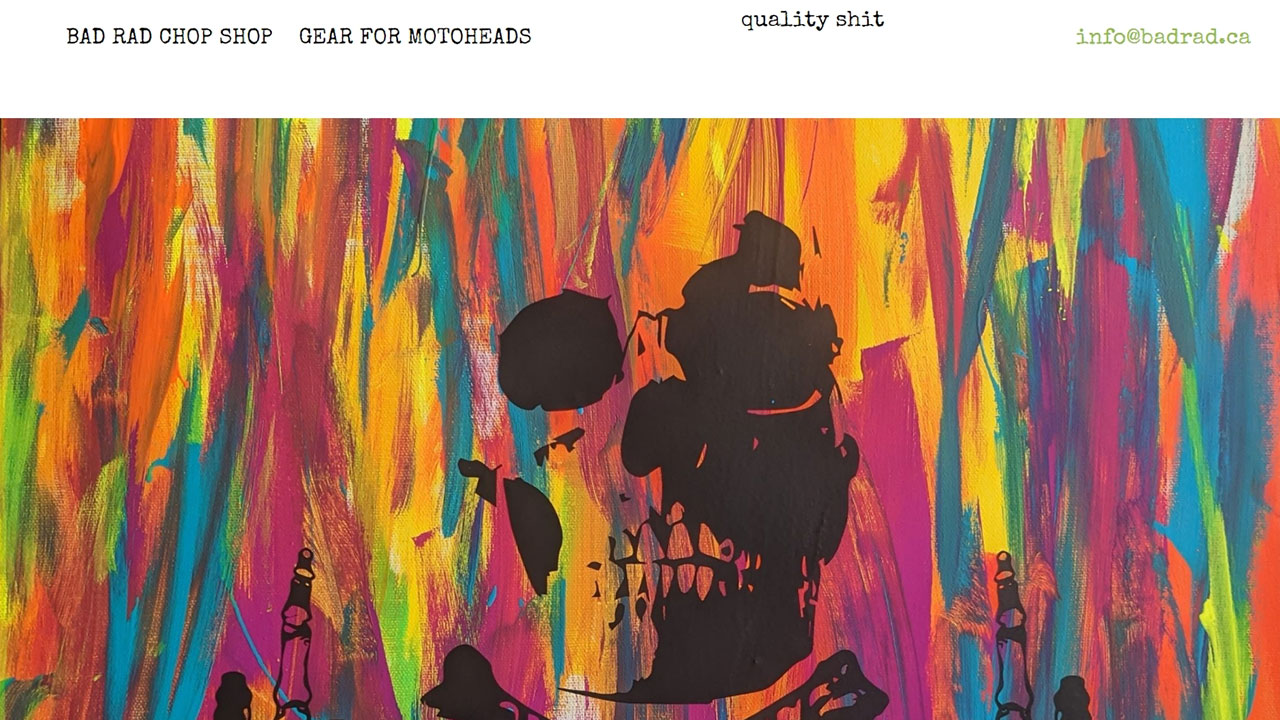 BAd Rad Chop Shop
Bad Rad leather accessories, bags and apparel store decided to take a new customer direction. The new website targets the biker crowd, that we love! The site features a highly functional e-commerce component.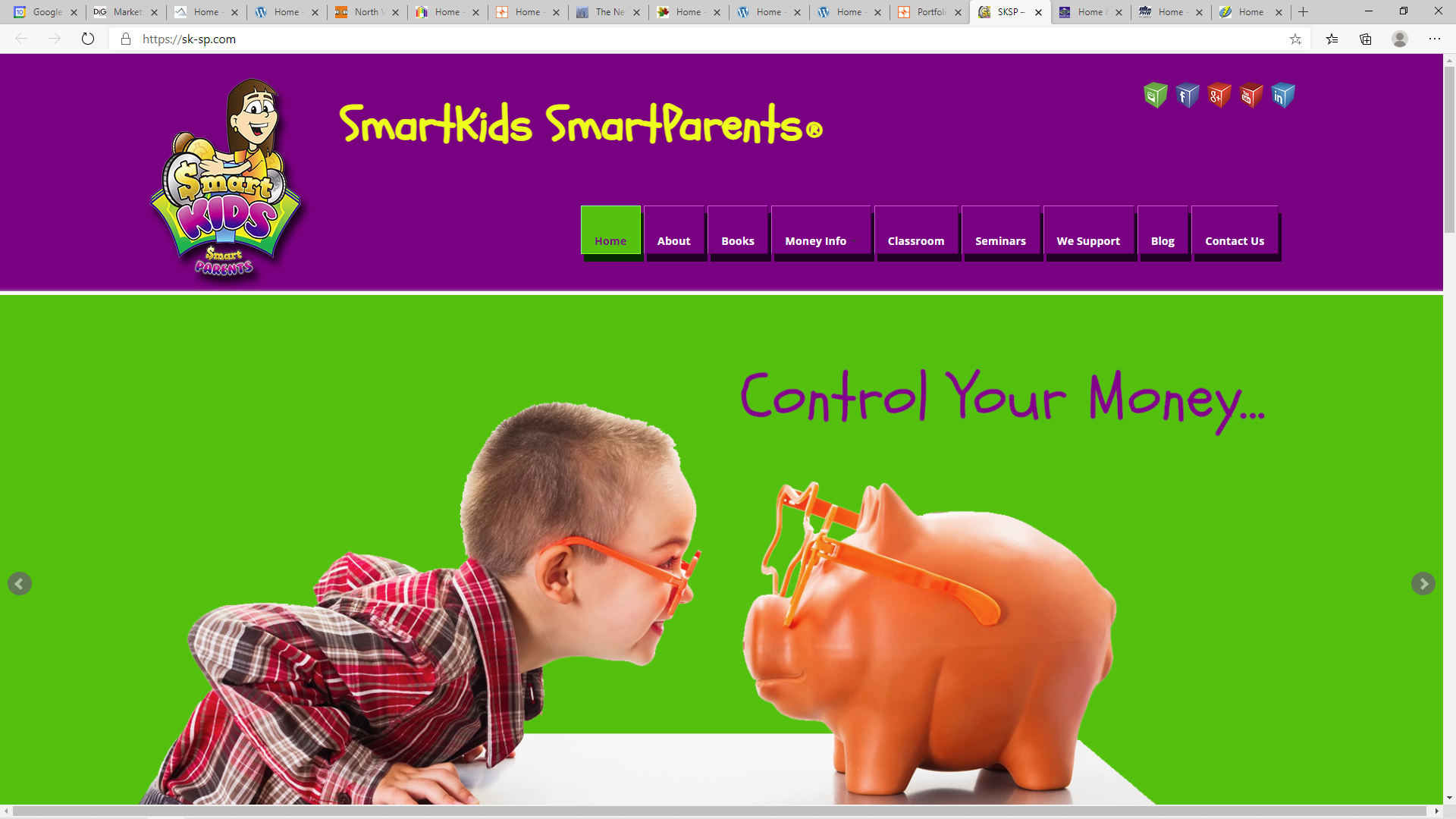 SKSP
This Smartkids Smartparents ® website is designed to be a destination place for financial education in a simple, easy and fun format through books, online seminars, resources, shared success stories and more tips.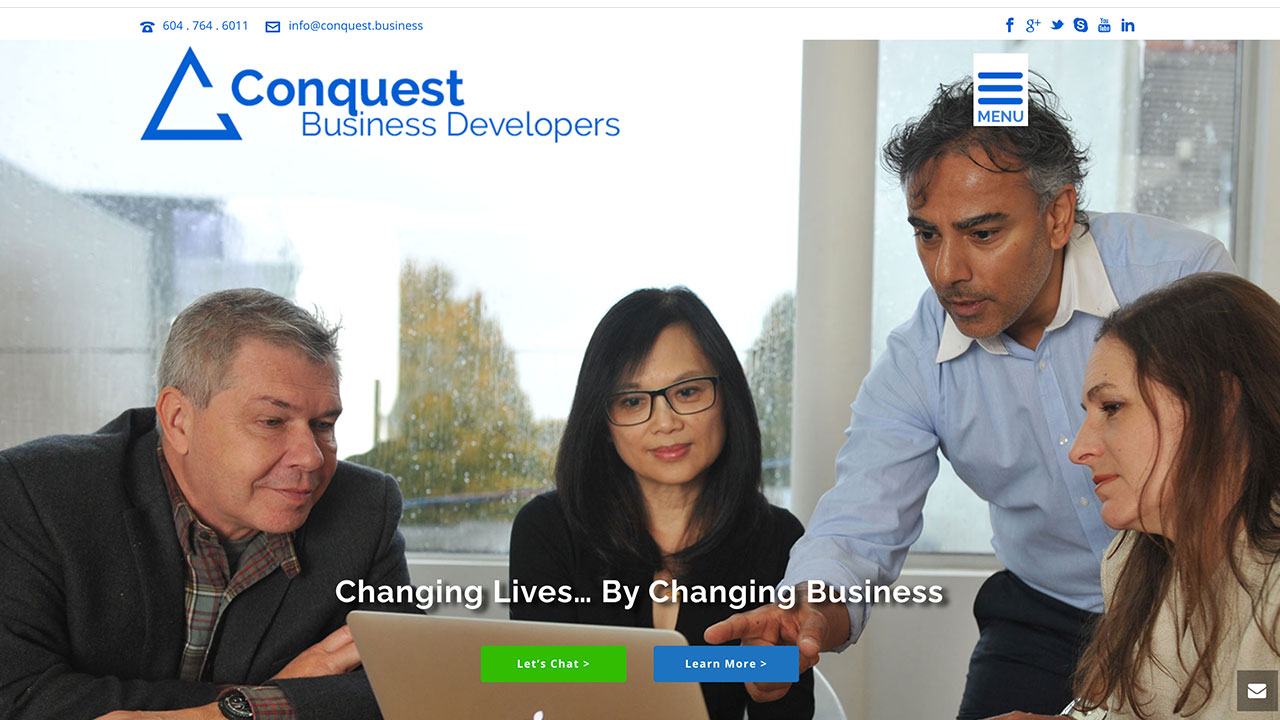 Conquest Business Developers
Rob from Conquest Business Developers is a great personal coach. Our task was to relay what kind of person and coach Rob is through the website.
Website Coming Soon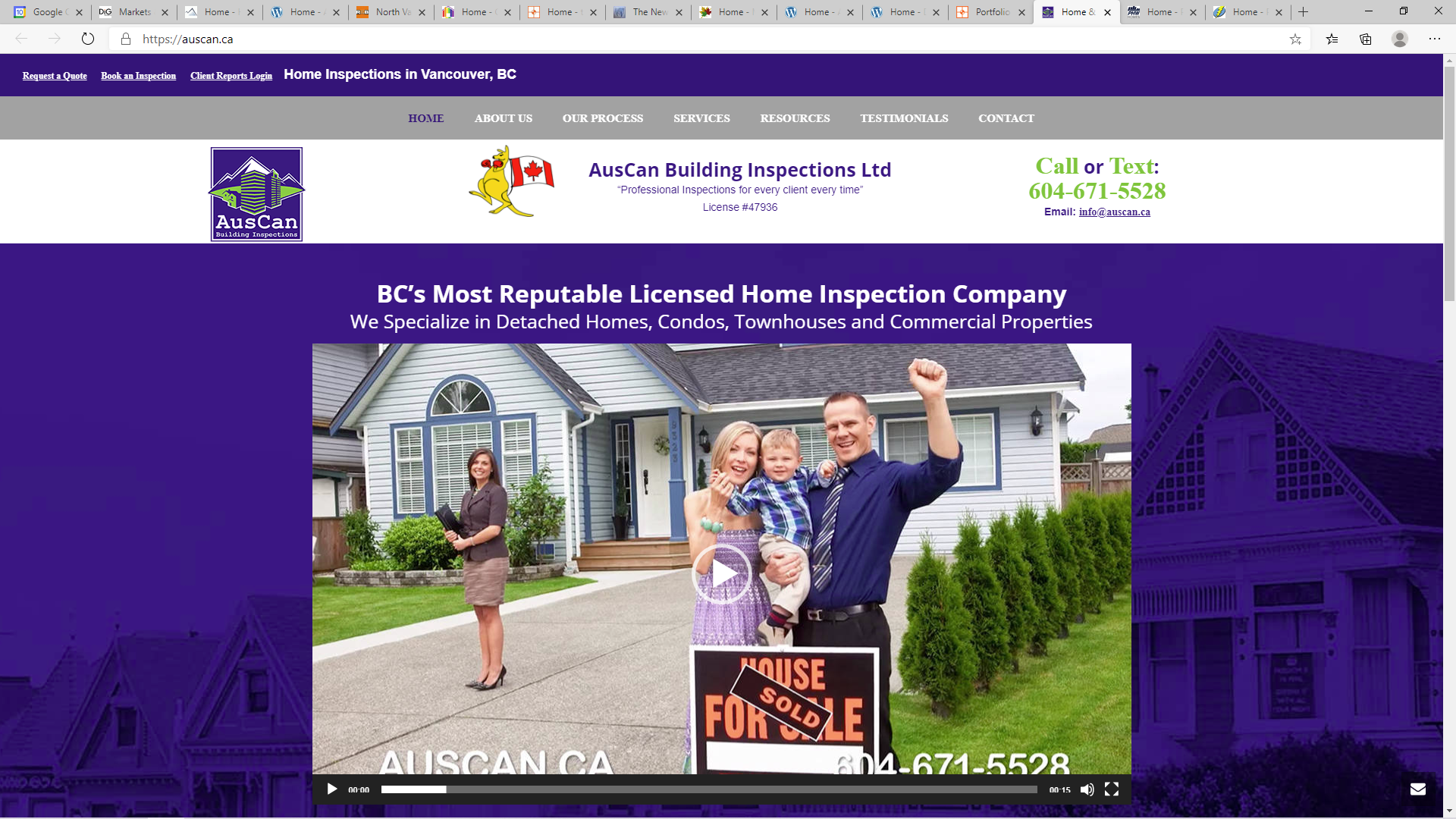 Auscan
Darryl is a fantastic home inspector. He uses all of the latest technologies and was a tradesmen in the past, so he really knows his stuff.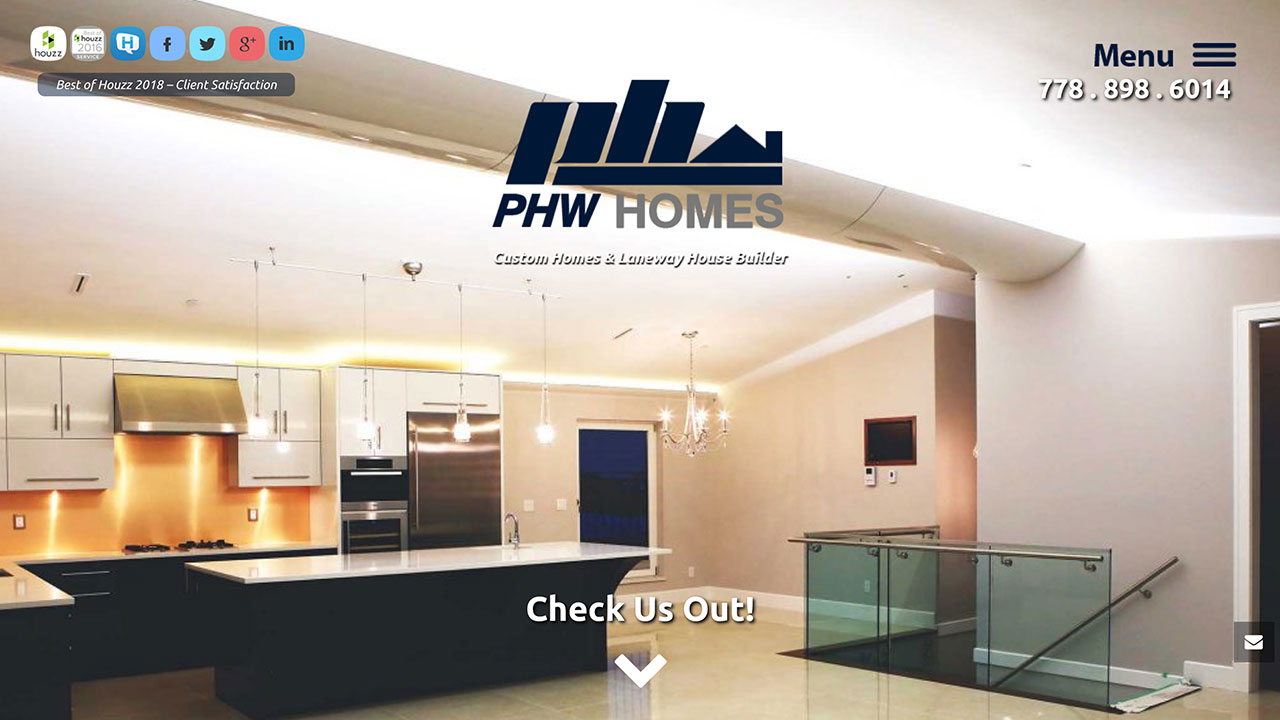 PHW Homes
Kenny and his dad Paul are amazing home builders. The challenge was to relay that with the website.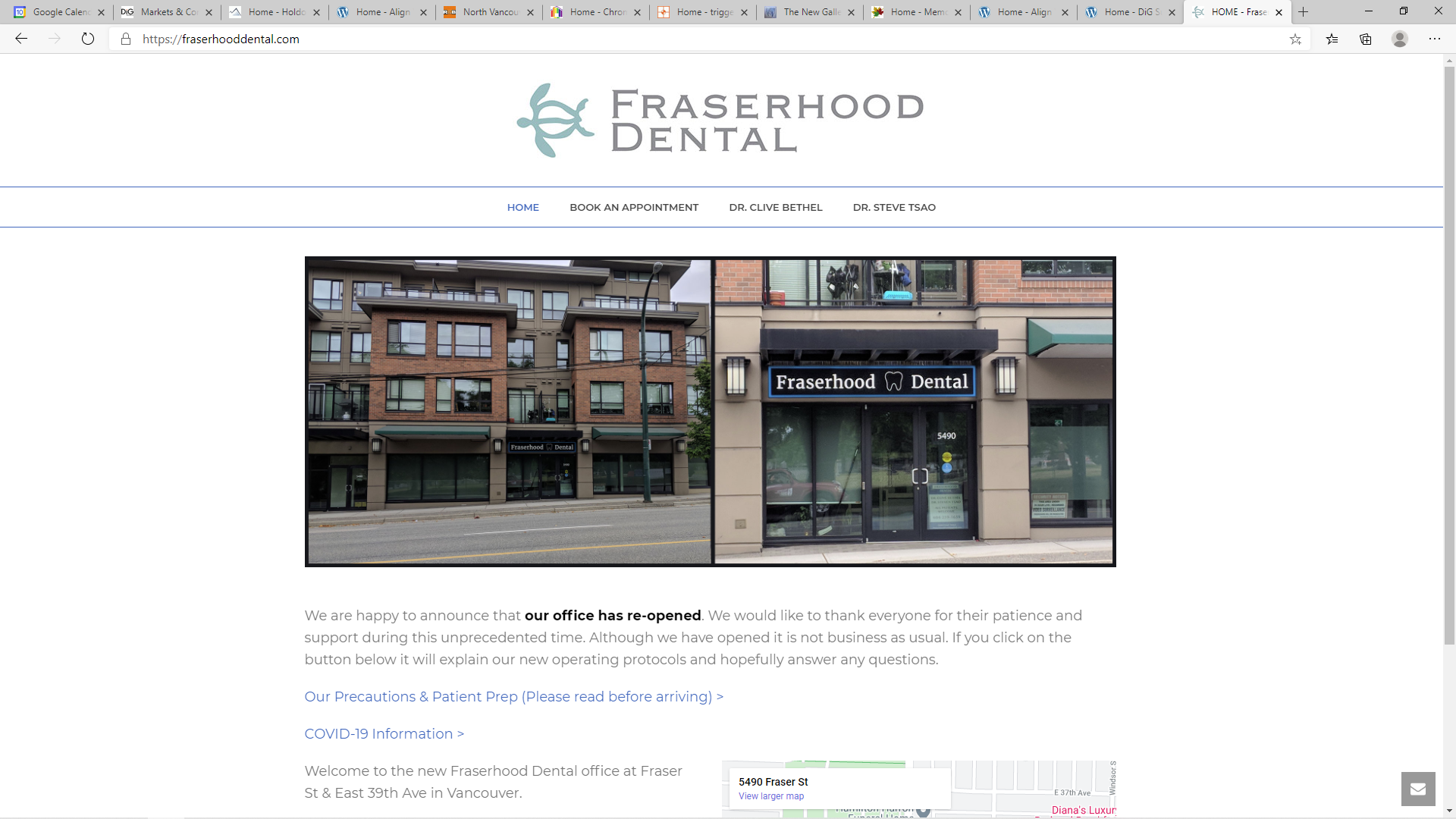 Fraserhood Dental
Steve Tsao & Clive Bethel in my opinion, are the best dentists in Vancouver.
Both highly skilled with a calming attitude.
Affordable Professional Website Design
Contact us for a quote
Touch an image for more information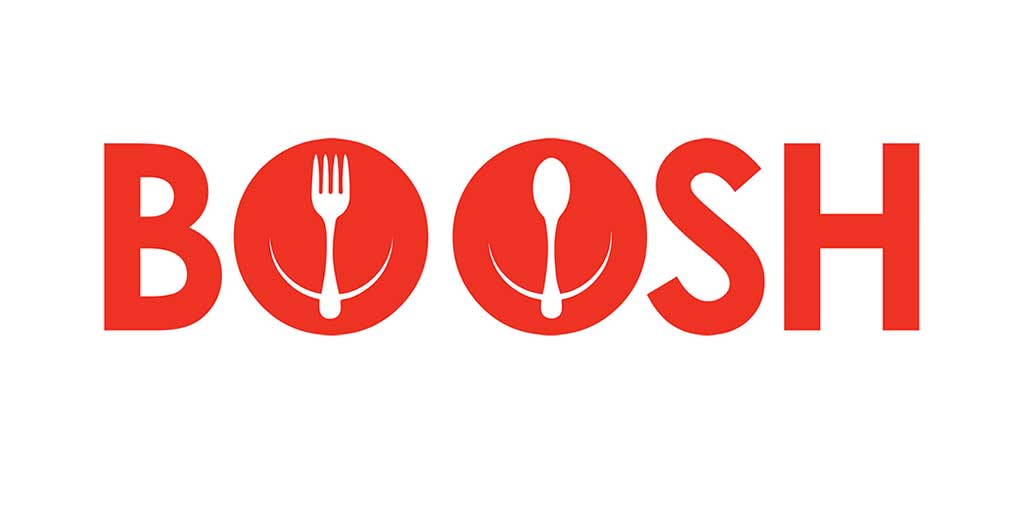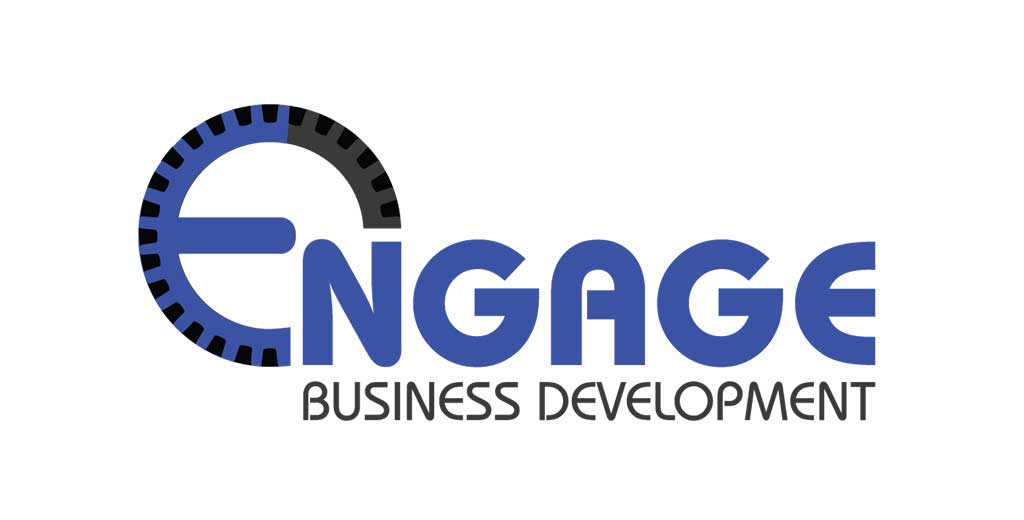 Engage Business Development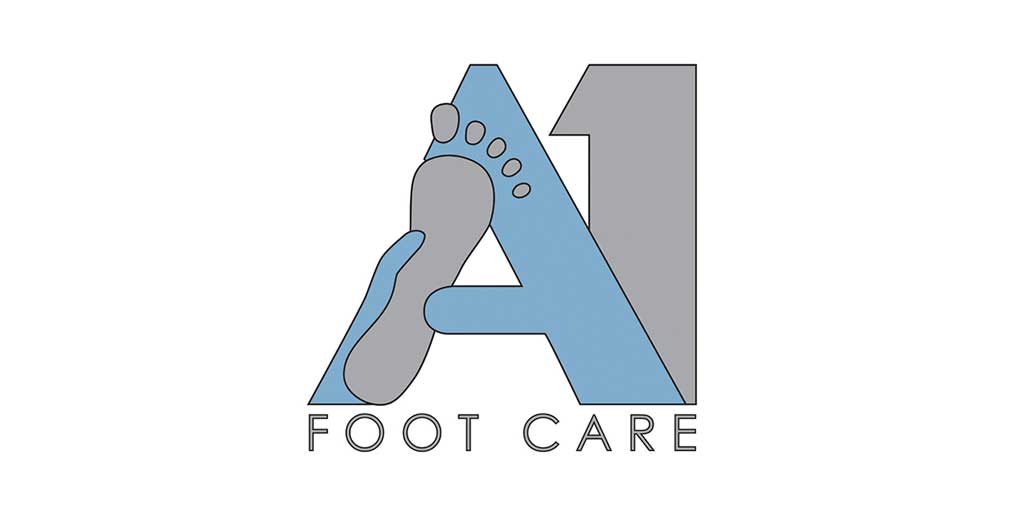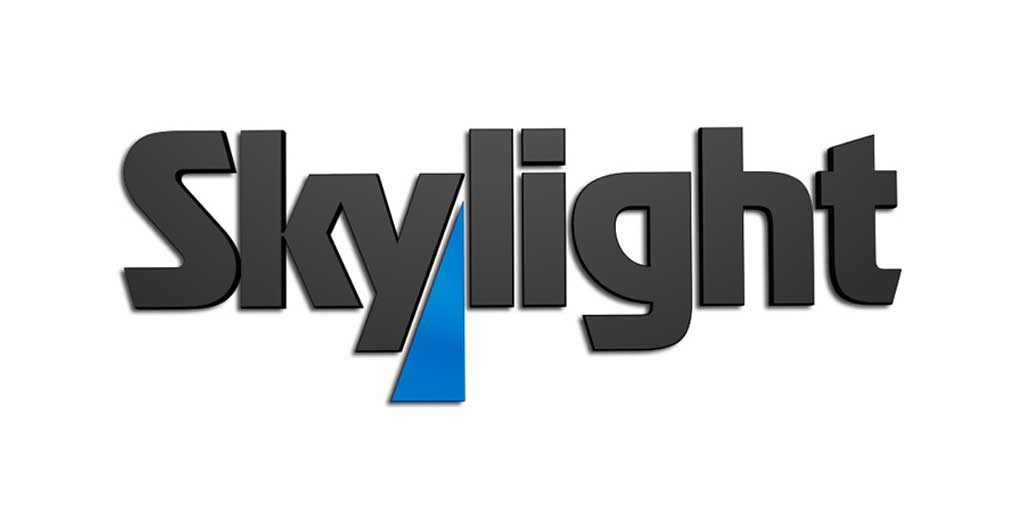 Sky Light Marketing
Sky Light Marketing Agency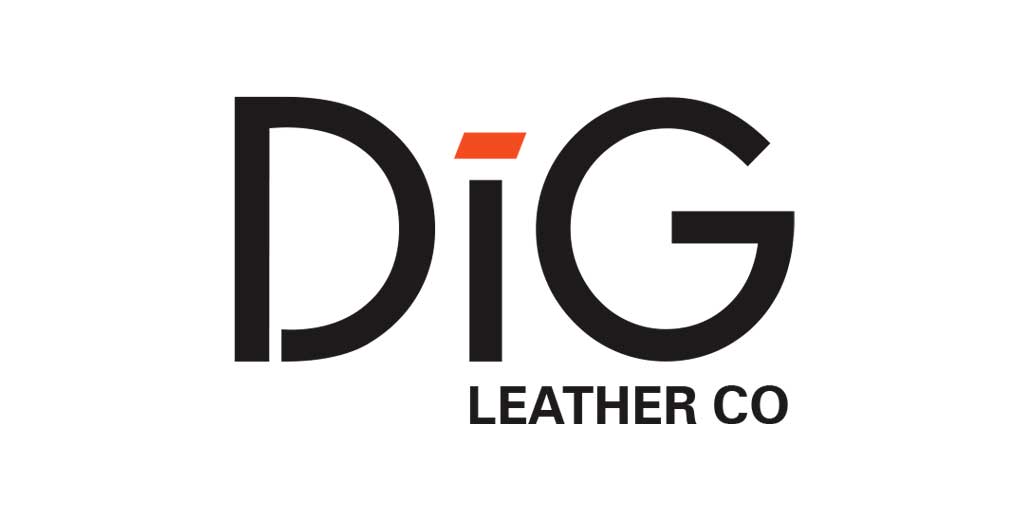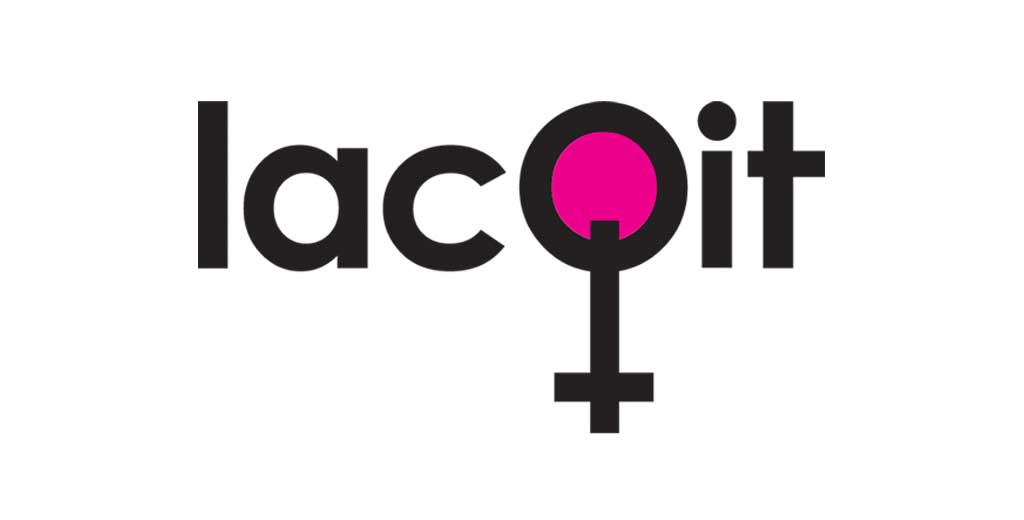 LacQit Nail Solutions
LacQit Nail products and equipment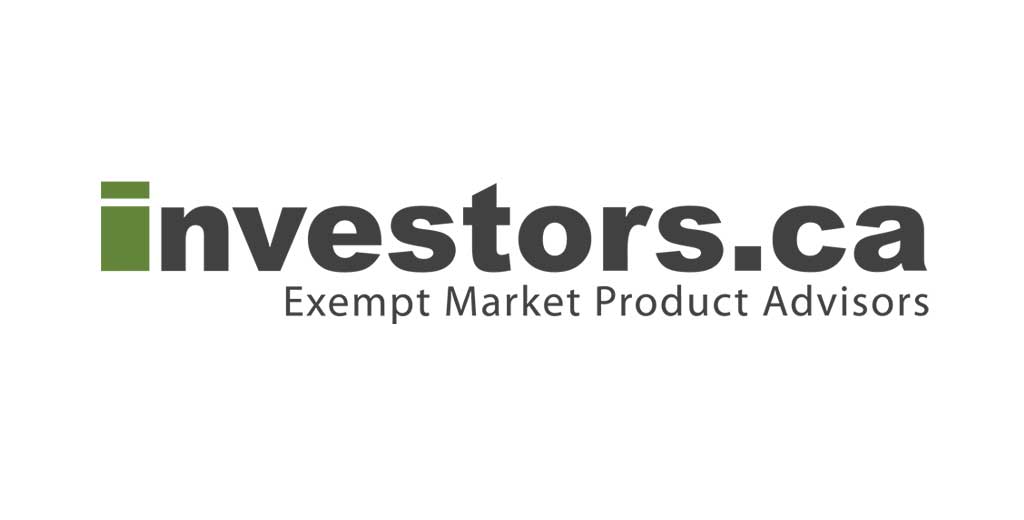 Investors
Exempt Market Product Advisors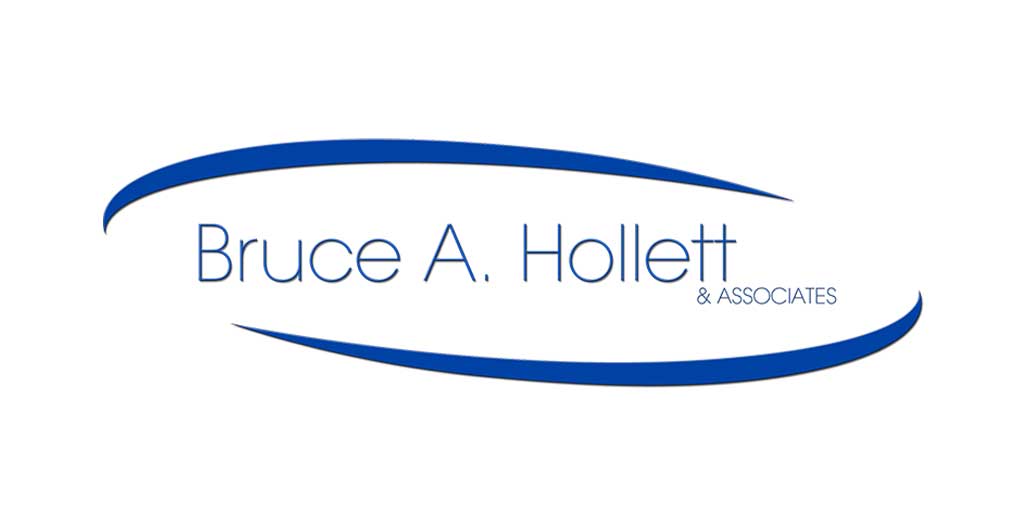 Bruce A. Hollett & Associates
Group Insurance Specialist
Affordable Professional Graphic Design
Contact us for a quote
Touch an image for more information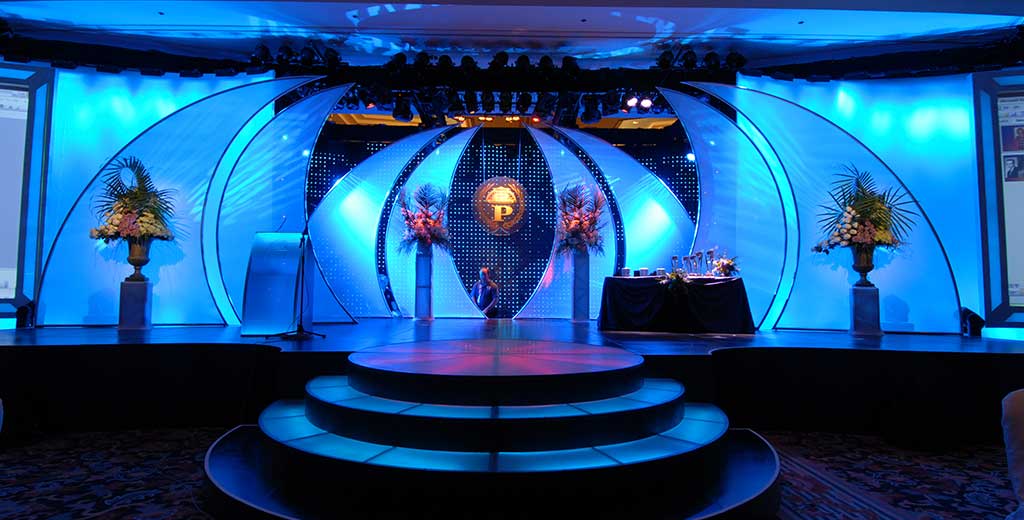 Stage Set Design
Designed for MVKA Productions/ Farmers Insurance Convention in Maui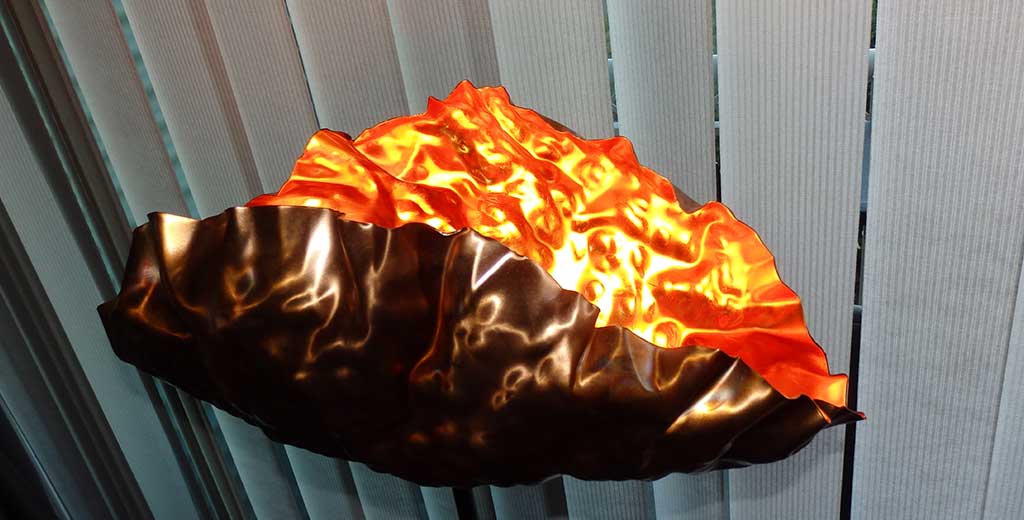 Fire - Lamp
Copper Lamp Designed for "We Love Lamps" competition.
Copper, LED, steel, cast iron.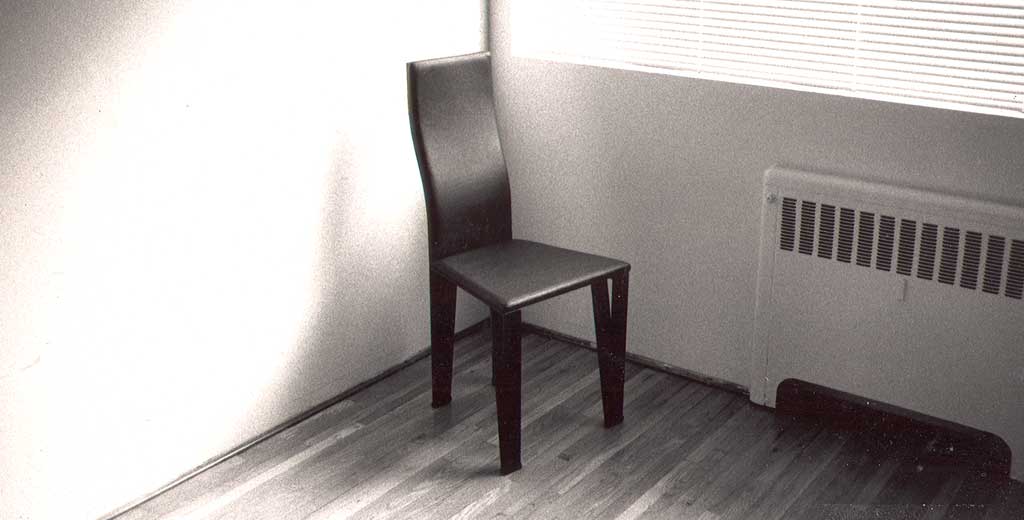 Dine Chair
Dine - Dining room chair.
Aluminum, calf skin, closed cell foam, laminated wood.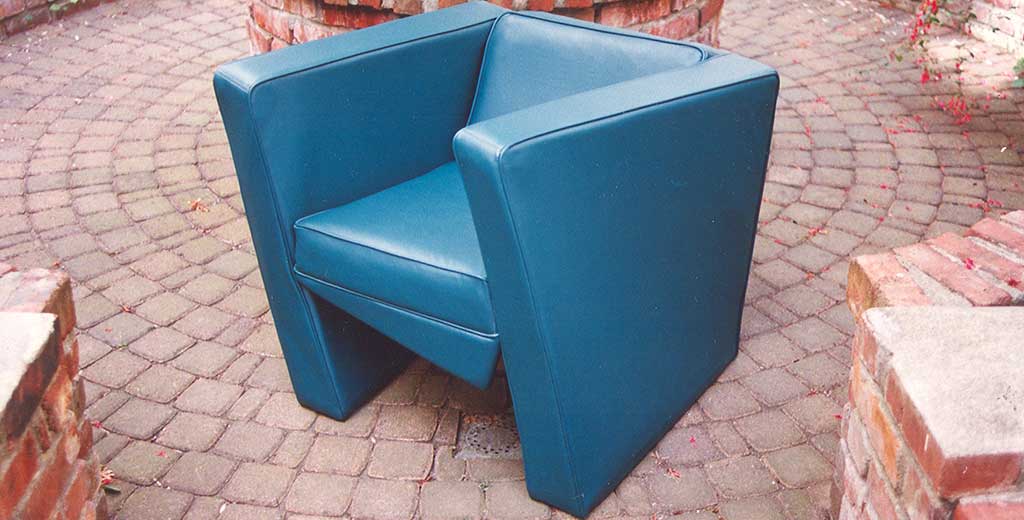 Clubist Chair
A cubist take on a padded chair.
Years ahead of the Green movement, the chair uses 40% less foam and wood then a conventional club chair.
Vinyl, wood, mild steel, foam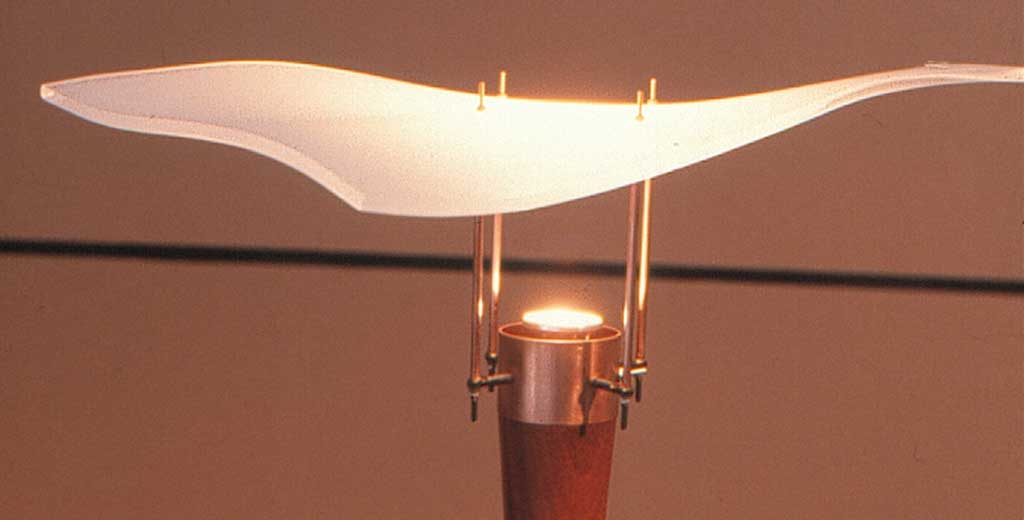 Glow Lamp
Plexiglas, halogen, copper, mahogany, steel, cast iron.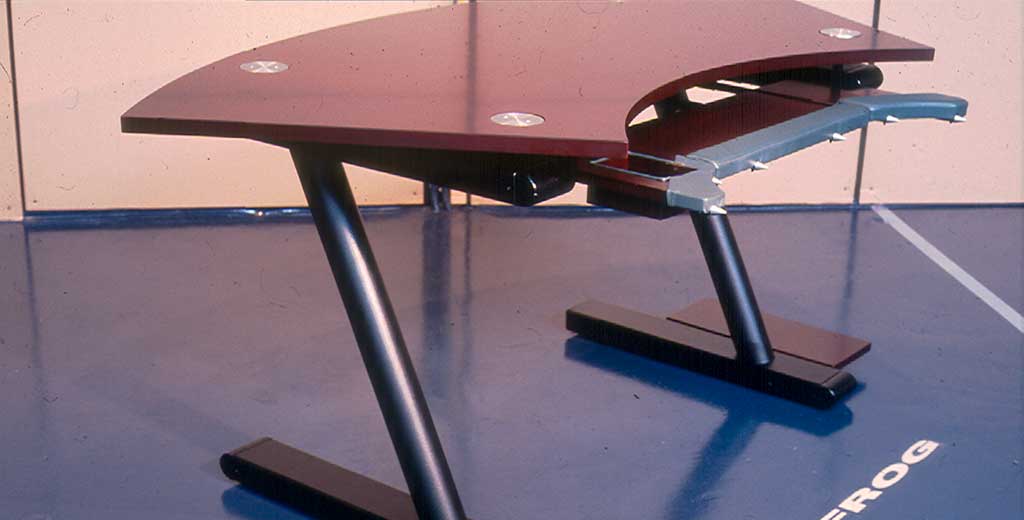 Bullfrog Computer Desk
MDF, steel, leather, turned aluminum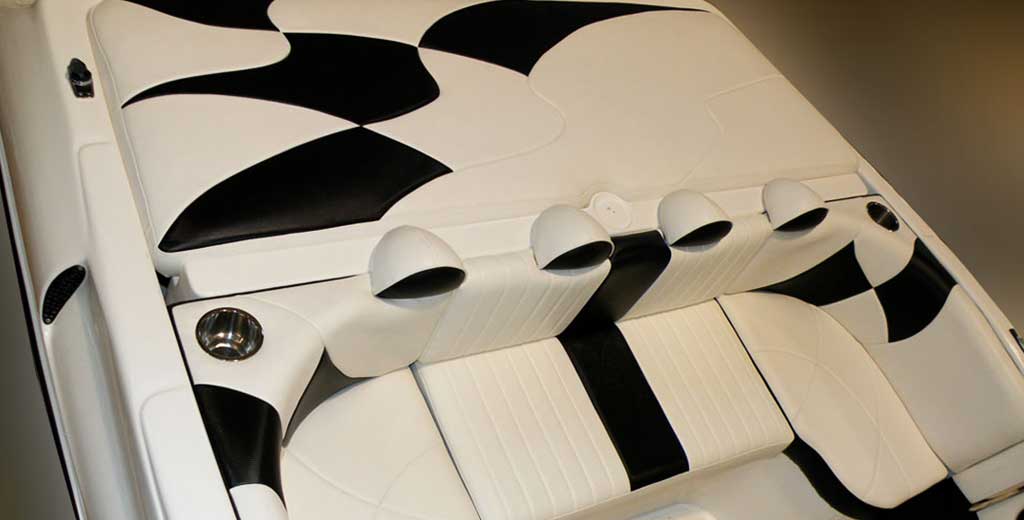 Wakeboard Boat Interior
Interior designed for Malibu Boats.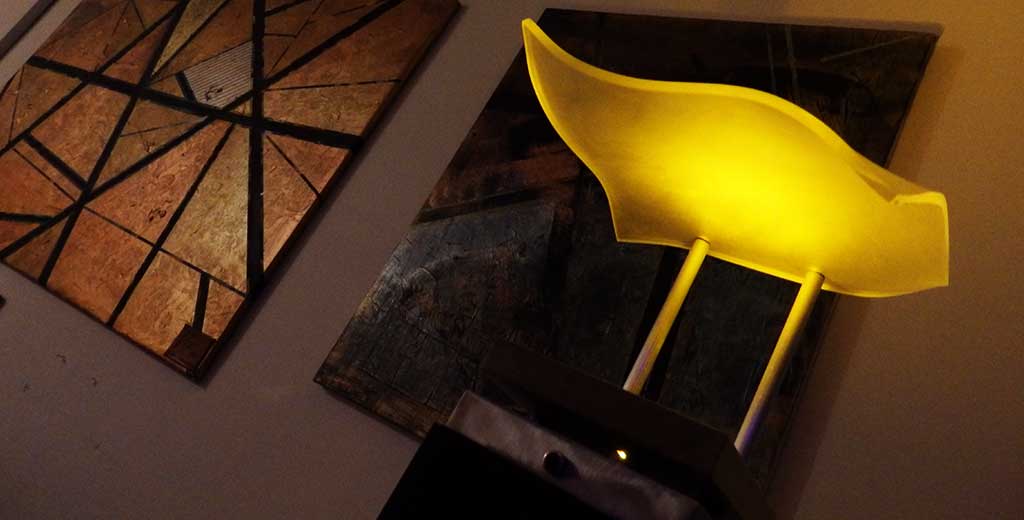 Flow Lamp
Plexiglas, LED, copper, hardwood, welded aluminum.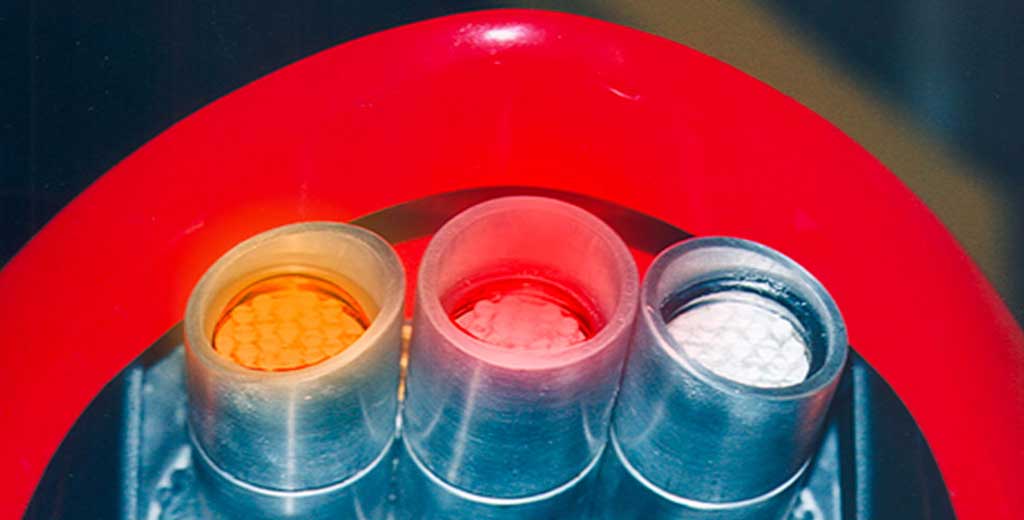 CBR Tailights
Exhaust pipe style LED tail light for CBR 600f4i.
Affordable Professional Design
Contact us for a quote